Clothespins and hot candle wax
Wednesday, May 30, 2012 9:28
Model: Emma
Presented by ShadowSlaves.com ? Exclusive Slave Girls Movies
From the full length movie: "Introducing Emma" – watch the full length movie at ShadowSlaves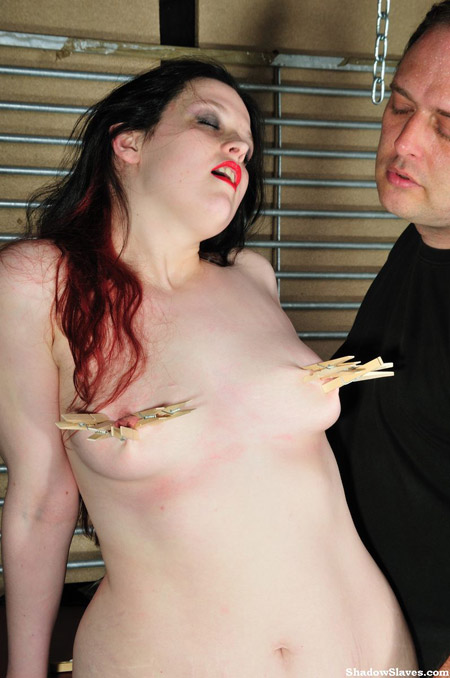 Emma made her first appearance on ShadowSlaves way back in 2006, and ever since our members have been clamoring for a video shoot with this cute debutant girl. We have heard your demands, and are proud to finally present her long awaited video debut.
As you would expect, after three years as a ShadowSlave this is no ordinary 'Introduction movie'. The brave and irrepressible slut may start the scene with nervous giggles, but they soon turns to agonised screams as Magick reminds her of her place. After a few hardcore and fast cracks across her ass with a riding crop she is advised 'That was your warm up!'
Hard punishment and caning of her cunt is followed by an all over body beating with a heavy flogger that does not even spare her face! Clothes pins cover her tits and cunt and are brutally whipped off, only to be replaced on her face and tongue. Then innocent wax is poured over her face and into her mouth.
In the end she is left broken and alone in a heap on the floor.
To watch the full movie join ShadowSlaves
You can follow any responses to this entry through the
RSS 2.0
feed.